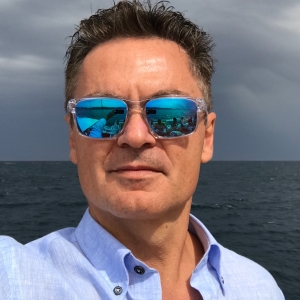 Peter Popov
CEO
Expertise
Strategy and Technology Consulting
Peter (Pete) Popov has more than 25 years of experience in the high tech industry in Silicon Valley and entrepreneurial engagements in a number of countries around the world. Founder and CEO of Embedded Alley, a Linux and Open Source consulting company acquired by Mentor Graphics in 2009, Pete holds a Bachelor of Science degree in electrical engineering from California Polytechnic State University, San Luis Obispo. A Linux user since 1995, Pete made Linux a full time career in 2000 when he joined MontaVista Software as a kernel developer and later as Founder and CEO of Embedded Alley.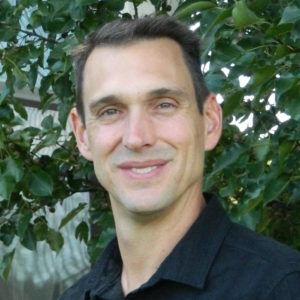 Matt Porter
CTO, Principal Software Engineer
Expertise
Embedded Linux and Open Source Software architecture, design, and development.
Matt Porter has over 20 years of embedded software and Linux experience. Matt started running Linux in 1992 and began working with 68k LInux on VME boards in 1996. He was an early embedded PowerPC Linux developer, contributing and maintaining numerous embedded PowerPC platforms including introducing the PPC440 architecture to the Linux kernel. Matt helped develop the RapidIO software specification and later developed, upstreamed, and maintained the Linux RapidIO subsystem in the kernel. He has contributed support to the kernel in support of a number of of TI ARM-based SoCs and served as the maintainer of the Broadcom ARM SoC subarchitecture.
Matt was co-founder and Chief Software Architect of Embedded Alley Solutions, Inc, serving as a technical lead on most of Embedded Alley's projects. After acquisition by Mentor Graphics, Matt served as Product Architect for Mentor Embedded Linux, Mentor's entry into the embedded Linux market. He subsequently led upstreaming efforts at Texas Instruments and Linaro and later joined Google's Project Ara team, working on the Greybus specification and kernel subsystem.
Matt has contributed to a wide variety of commercial projects including military cryptographic systems, commercial smartcards, edge networking and telecom infrastructure, industrial automation, mobile phones, consumer toys, automotive IVI systems, and consumer electronics.
Tom Rini
VP of Engineering, Principal Software Engineer
Expertise
Embedded Linux, Open Source Software, and Yocto/OpenEmbedded architecture, design, and development. U-Boot maintainer.
Tom Rini has over 17 years experience in developing different parts of the Linux ecosystem, with the majority of that time focusing on embedded systems. He was an early PowerPC Linux developer, focusing on the area of handoff between firmware and kernel. Tom is a key developer in the OpenEmbedded and Yocto projects, spending time on the OpenEmbedded Technical Steering Committee. He has been a technical leader at MontaVista, Mentor Graphics, and Texas Instruments as well as playing key roles in the Embedded Alley Solutions team. He is currently the head custodian of Das U-Boot, a popular open source firmware.
Pantelis Antoniou
Principal Software Engineer
Expertise
Embedded Linux and Open Source Software architecture, design, and development.
Pantelis Antoniou has been an active Linux kernel developer for more than 14 years and has brought to market many embedded Linux based products. A key member of the Embedded Alley Solutions team, he later worked at companies including Mentor Graphics, Texas Instruments, and NVIDIA before co-founding Konsulko Group.
Pantelis' main focus for the last few years has been Linux in the automotive space. He speaks frequently at conferences on subjects ranging from Device Tree, hypervisor architecture, and Linux scheduler improvements for power efficiency. His current interests are Device Trees, hypervisors, and asymmetric processing.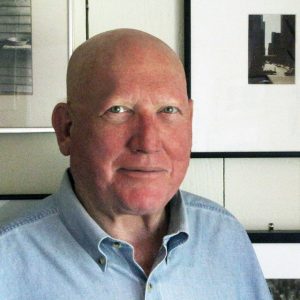 John Lehmann
Marketing Director
Expertise
Market strategies, product and company branding, marketing programs, open source alliances and consortia
John Lehmann has been successfully marketing to both consumers and businesses of all sizes for over 35 years, including over 30 years experience in Linux and UNIX system software for enterprise networking, consumer electronics, wireless technology, automotive infotainment and embedded devices. He has previously worked with Jaguar Land Rover and Mentor Graphics, and served on the board of directors of the GENIVI Alliance. John also helped lead marketing and business development at Embedded Alley, MontaVista Software and the Santa Cruz Operation (SCO). He is a graduate of the University of California, Santa Cruz.
Petko Manolov
Principal Software Engineer
Expertise
Security architecture and embedded Linux design and development.
Petko Manolov has been Linux user since 1994 and a kernel hacker since 1997. He has served as maintainer of the Infineon Pegasus and Realtek RTL8150 USB-to-Ethernet Linux drivers since 1999. Petko designed and developed the Spyker Linux kernel profiling tool back in 2001 while at LynuxWorks, now Lynx Software Technologies, Inc. He has ported the Linux kernel to numerous ARM and MIPS CPU cores, and worked on a wide variety of embedded Linux projects.
Petko has 13 years of experience in security for both embedded and Linux-based systems.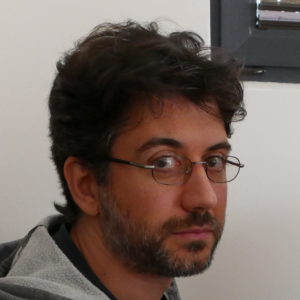 Vladimir Ivanov
Principal Software Engineer
Expertise
Security architecture and embedded systems software design and development.
Vladimir Ivanov has been worked primarily in the embedded systems field since 1994, covering technology areas such as industrial machine control, audio and video compression, communications, cryptography and general security.
His interests include computer architectures, operating systems, microcontrollers, digital signal processors, and programmable logic, including CPLDs/FPGAs and space constrained embedded systems.
Georgi Vlaev
Senior Staff Software Engineer
Expertise
Embedded Linux software design and development.
Georgi Vlaev has more than 14 years experience
as an active Linux kernel and device driver developer. As a software consultant, Georgi has been involved in multiple long-running projects for companies like Transmeta, Echelon, Mentor Graphics, Cirrus Logic and Juniper Networks.
Georgi has contributed to various commercial projects,including core networking routers, tablets and smartwatches, set-top boxes, industrial networking and remote metering devices.
His key interests are ASoC/Audio, networking, and custom FPGA driven hardware.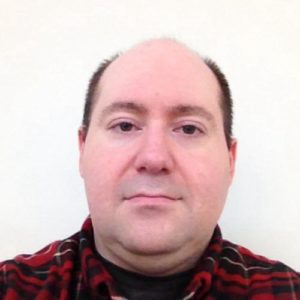 Scott Murray
Principal Software Engineer
Expertise
Embedded Linux, Open Source Software, and Yocto/OpenEmbedded software design and development.
Scott Murray has over 20 years of software development experience, and has worked primarily on Linux and RTOS based embedded products for the last 15 years. Scott started running Linux in 1994, and wrote his first device driver for the Linux kernel, a OSS soundcard driver, in 1997. As a senior member of the platform team at SOMA Networks, Scott developed the custom toolchains and Linux distributions used on all of SOMA's CPEs and basestations, which included x86, PowerPC, and ARM based hardware. Additionally, while at SOMA Networks, Scott developed, upstreamed, and maintained the CompactPCI hotswap framework for the Linux kernel.
More recently, Scott has worked on building custom Linux distributions using OpenEmbedded and the Yocto Project for several projects, including ones for two large network equipment vendors. He spoke at ELC 2016 about his experience in using OpenEmbedded in these types of projects.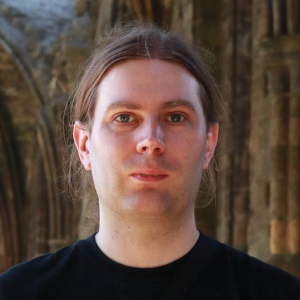 Paul Barker
Principal Software Engineer
Expertise
Embedded Linux, OpenEmbedded and Yocto Project, Linux system administration, automated development processes, resilient systems
Paul Barker has been an open source software developer for over 15 years, specializing in Embedded Linux for automotive, industrial and telecommunications since 2013. He has previously been responsible for the development and maintenance of Linux support at CommAgility Ltd, a manufacturer of telecomm test equipment.
Paul has contributed key open source software projects including U-boot, OpenEmbedded and Yocto Project. He has presented technical talks at FOSDEM, Embedded Linux Conference Europe (ELCE) and the Yocto Project Summit. He also brings experience in Linux system administration to his role, with a passion for automating development processes and building resilient systems that can deal with real-world environments.
Paul holds a First Class (Hons) MEng degree in Electronics and Computer Systems Engineering from Loughborough University.
Leon Anavi
Senior Software Engineer
Expertise
Embedded Linux, Open Source Software, and Yocto/OpenEmbedded development.
Leon Anavi is a software engineer and an Open Source Software enthusiast. After more than 8 years working on core telephony solutions and mobile applications for mobile network operators, Leon joined Konsulko Group in February 2015.
Since joining Konsulko, Leon's main focus has been Linux for automotive and upstream contribution to Automotive Grade Linux (AGL), GENIVI Development Platform (GDP), and the Tizen project.
Leon has experience with numerous OSS projects and web development frameworks, as well as with the Yocto Project and OpenEmbedded. He is the author of the Tizen Cookbook published by Packt. Leon enjoys speaking at FOSDEM and other conferences dedicated to Open Source Software.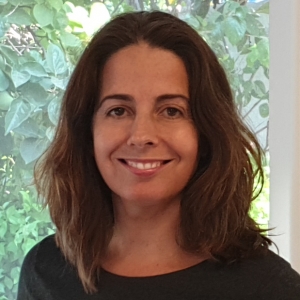 Raquel Medina
Senior Software Engineer
Expertise
Embedded Linux, Open Source Software, telecommunications software development
Raquel Medina is a telecommunication engineer with over 15 years of industry experience in software development. She has developed code for consumer electronics, telecoms and automotive industries, and taken many projects from technology readiness assessments and prototyping to release to market.
Raquel has been involved in commercial projects built around the Linux kernel and different RTOSs, working at many different levels, from the feature, user-focused layers of software all the way down to the protocol level, hardware drivers and real-time constraints. Previously, she has worked with Xerox and Thomson Telecoms, and holds an Msc in telecommunications engineering from the University of Malaga. Most recently, Raquel has been contributing to the Automotive Grade Linux (AGL) project.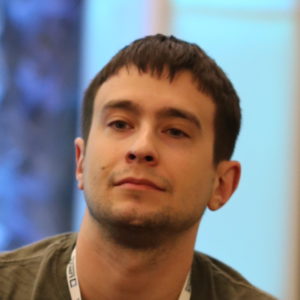 Matt Ranostay
Senior Software Engineer
Expertise
Embedded Linux and Open Source Software
Matt Ranostay has over 10 years of software experience with a focus in embedded systems and related technologies. He has previously worked at several Linux-focused companies including Embedded Alley, Mentor Graphics, and Intel. Matt has extensive experience developing production systems incorporating the Linux kernel, Yocto Project and OpenEmbedded, and Android.
Matt has contributed to several Linux kernel subsystems with a primary focus on the Industrial I/O framework.
His key interest is using Embedded Linux as a platform to enable sensors for Internet of Things solutions. Matt has spoken at many major embedded Linux conferences on the topic of sensors in IoT.
Vitaly Wool
Staff Software Engineer
General Manager, Konsulko AB
Expertise
Embedded Linux, Android and Open Source Software architecture and development, power/performance/memory optimizations.
Vitaly Wool has nearly 20 years of experience in embedded software development. Starting in real-time and critical systems, he moved to Embedded Linux in 2003, making numerous contributions to MTD device drivers and flash filesystems. Vitaly was a senior developer for MontaVista Software, developing and upstreaming support for ARM SoCs from NXP Semiconductor and Freescale.
In late 2009, Vitaly moved to Sweden where he began working with the emerging Android OS in the consumer electronics field. He took part in deployment and productization of Wi-Fi and Wi-Fi Direct support in Android phones, and later contributed to establishing Sony Mobile as a leader in battery lifetime of mobile devices. At the same time, Vitaly made important contributions to the Linux memory management subsystem.
Now managing director of Konsulko AB in Malmö, Vitaly continues to focus on performance and power optimization in the mobile and automotive industries. His personal interests include scheduling algorithms in non-SMP architectures, run-time performance optimizations and running Linux on extremely small systems.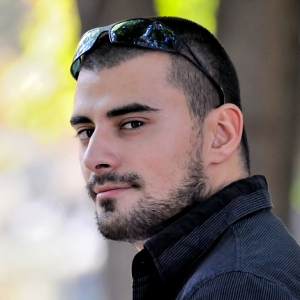 Edi Feschiyan
Senior Software Engineer
Expertise
System, networks, virtualization, clusters integration, monitoring and administration, primarily based on Linux
Edi Feschiyan has over 8 years of experience with system and network administration of baremetal servers, network hardware and cloud technologies, involving multiple tasks from L2 to L7, using different software stacks, automating where possible with infrastructure as code. He loves to prototype software tools in Python.
Edi has previously worked with SevOne (also the name of the network monitoring product they offer) and Abrites, an automotive diagnostics company. He holds a bachelors degree in Computer Sciences from Plovdiv University.
Dan Malek
Board Advisor
Expertise
Embedded software systems and technology consulting
Dan Malek has over 30 years of embedded systems experience. He pioneered much of the embedded Linux for PowerPC, and continues to be an active community developer and maintainer. Dan was co-founder and CTO of Embedded Alley Solutions, Inc and provided CTO-level technology consulting to many of Embedded Alley's customers. Dan's skills span the entire range of the Konsulko Group consulting capabilities.
In Memorium: Anthony DiRenzo
Board Advisor
Our friend, colleague and advisor Tony DiRenzo passed away on Thursday, January 2, 2020 in Franklin, Massachusetts at the age of 67.
For over 25 years, Tony was recognized as a business development leader across embedded systems markets including automotive and networking. At Mentor Graphics, Tony was Solutions Sales lead for their automotive embedded offerings covering open source and proprietary technologies including LINUX and AUTOSAR. Prior to Mentor Graphics, he led the Global Account Management team at Wind River responsible for business development with the leading network equipment providers on a worldwide basis.
Tony held a degree in Computer Science from Wentworth Institute of Technology in Boston, MA. and began his career as an application engineer and software developer working on data acquisition and image processing systems used in test and measurement and medical imaging products.